Product Documentation
The central knowledge base detailing all of the features and functionalities of all our offerings, the gridscale Product Documentation is constantly being updated with all of our releases.

Expansions to the documentation include details about the gridscale Platform, Ecosystem, gridFs, and FAQs across multiple sections.
gridFs – gridscale Filesystem
We're very excited to announce our latest Platform Service – gridFs! Being a high performance service that is fully managed and scalable up to 10 TB, you now have the possibility to share files and folders across multiple servers within the same network. Since Security Zones are autoconfigured private networks, this means that you can selectively allow and restrict access to your infrastructure. This offering is available with storage autoscaling and a pay-per-gigabyte basis without any base fees involved.
gridFs runs using the Network File System (NFS) protocol, supporting NFS versions 4, 4.1 and 4.2. We'd recommend running the latest 4.2 version for optimum performance and to take advantage of new features such as reflink.
Our next steps are to integrate Platform Services with Private Networks, and then integrate gridFs with our Managed Kubernetes to support RWM volumes.
If you're interested in learning more about our latest offering, go through our Product Documentation here.
Location Explorer
We've added a brand new section which allows each Partner to navigate to each individual location to view the resources available. Partners can also activate this feature for their accounts, allowing them to perform the same. In addition to viewing available product offerings at each location, you can also view provider information and certification and manage the locations availability for your accounts.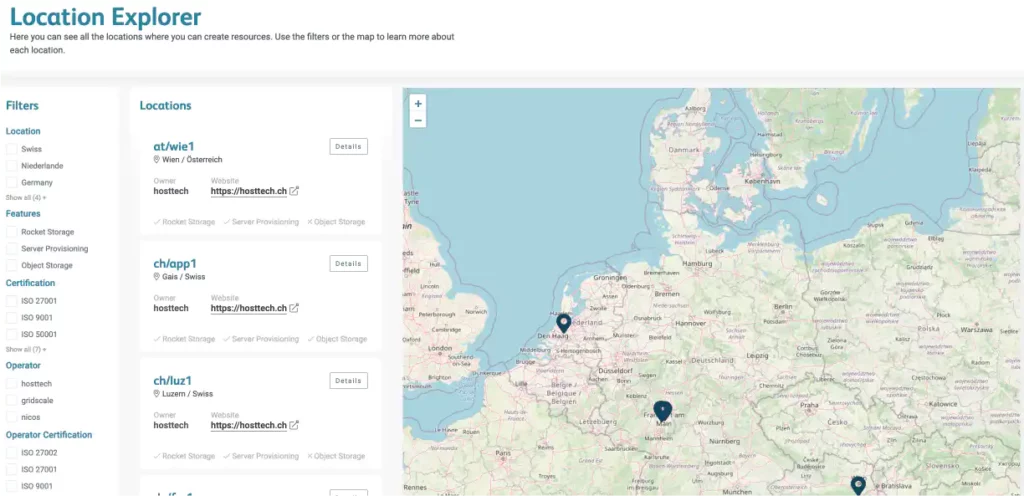 Object Storage
We have a brand new (and cheaper) location for our Object Storage available for you – Amsterdam, Netherlands (nl/ams1). Our S3-compatible Object Storage offering is developed with data sovereignty in mind, designed to be accessed from anywhere including websites, mobile applications or IoT devices.
Partner Panel
We've made new locations available in Gais, Switzerland (ch/app1) and Vienna, Austria (at/wie1). All customers can take advantage of these new locations within the platform by navigating to the new Location Explorer. New backup plans can be sent to ch/app1 as well.
The Help Center is now available within the Partner Panel, the one-stop shop for all your queries linked to the platform. The Help Center includes support, status page, documentation, tutorials and other helpful information. If you want to know something specific, there is also a search function by topic or product. Another option is to request support from within the Help Center.
Within the platform, we've renamed some of the terminology used for improved clarity. Tenants have been renamed to "Accounts", and the "Tenant Panel" is now called the "Cloud Panel".
In addition to refreshing the menu layout, you can also change the name of your Partner account. DHCP has also been made available within Software-Defined Networks (SDN) for Virtual Switches, allowing you to have further control over network management and connectivity.
Backup Center
The Backup Center offers you a centralized location to manage all your backup plans, along with automation saving you time and offering customizability.
If you're running a project at the Luzern location (ch/luz1), the default location for storage backup is now saved to the recently announced Gais location (ch/app1).
If you're interested in reading more about the Backup Center, read our blog post here.
API
We've added a brand new Usage endpoint that is now available within the Public API. This new endpoint allows you to get detailed understanding on contract and project levels across all resources and products.
Ecosystem
Our JS-based API client gsclient-js has been updated to v1.2.11, featuring an update to the gridscale API and the addition of backup locations.
More from the Machine Room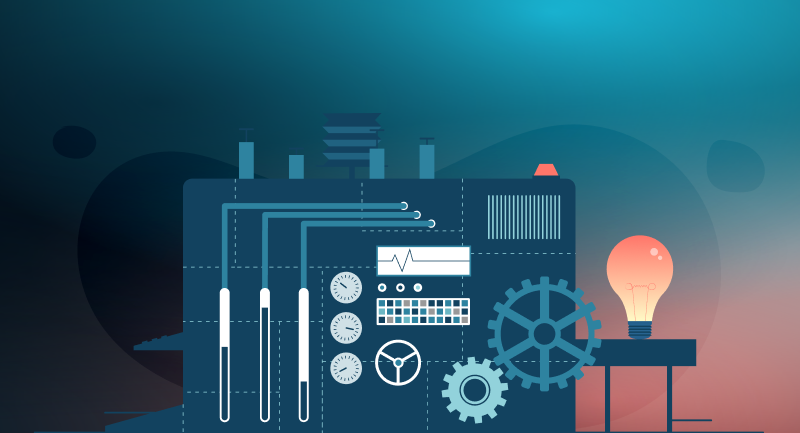 New in April: SSE-C encryption is now available in Object Storage and servers can now…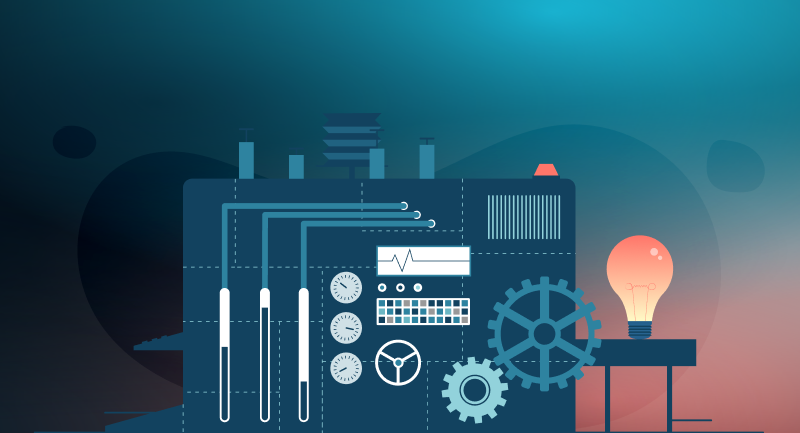 Again in February we have some news: we released GSK Managed Kubernetes version 1.25, shut…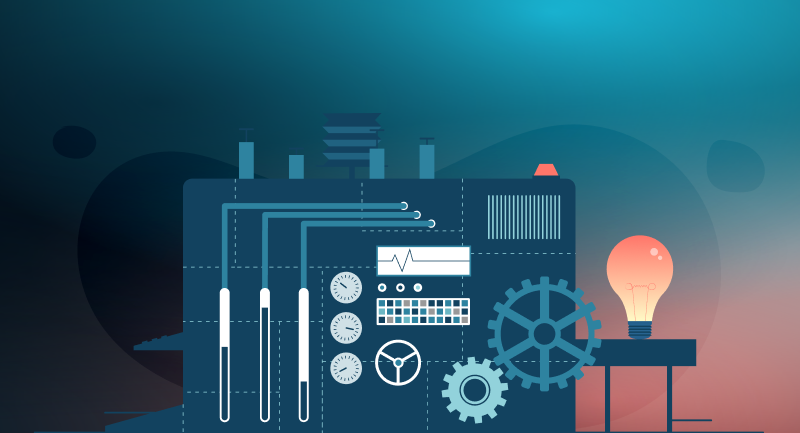 We start the new year with a bang: the Designer is now available in the…