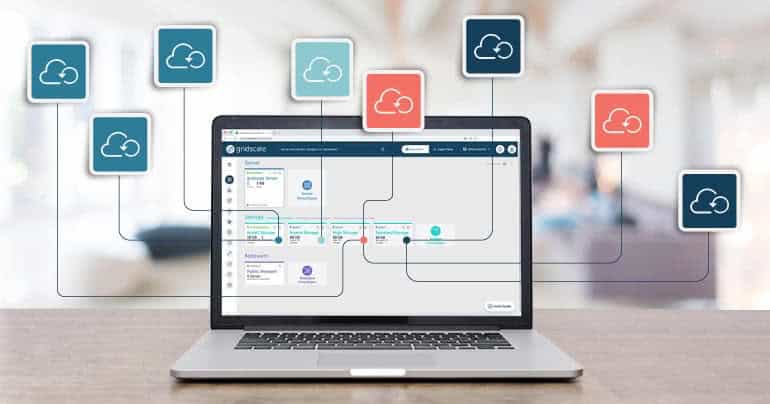 The new gridscale Backup Center
After we recently launched our new marketplace, the next release is already waiting for you: the new gridscale Backup Center! We offer a central point for all your gridscale backups: simple management, intuitive usability and as always, absolute security.
New functions
The core element of our backup centers is automation! In order to relieve you of as much work as possible, many of our functions are automated. This starts with the creation of a new storage, so the automatic backup function is activated by default.
In addition to the standard settings, you can of course customize everything as much as possible and thus tailor it to your specific needs. Within a backup plan, you can choose the time intervals daily, weekly or monthly. We also allow you to save up to 8 backups per storage and per backup plan.
Isn't that enough for you? No problem! You can set up multiple backup plans per storage. An example: You can keep the monthly backups of a storage for 8 months and at the same time save the same storage with weekly backups for 2 months. Of course, you can use the same settings for different backup plans.
But what can you do with all your backups? With our backup center you can rollback a storage to a previously saved version. In the same way, you can also create new storages from any backup with just one click.
Backup vs. Snapshot?
Snapshots and backups have different functionalities. Snapshots are suitable if, for example, you want to update an application and are not sure whether it will still work afterwards. So you can take a snapshot, then roll the storage back if something went wrong.
In contrast, a backup is not used as a quick "save-points", but more important for day-to-day business. With daily, weekly or monthly backups, you have a consistent inventory of backups for different states of your storage. Furthermore, backups are stored separately from the storage (unlike snapshots) meaning: if something happens to the original storage, your backup will be safe to create a new storage from.
Pricing
The above functionalities are available to you free of charge. We only calculate the cost per GB of storage on a minute basis. This is how we guarantee that you only pay for the resources that you actually use. With our backup center, you not only save time through automation, but also money through our price model.
Easy and effective
With our new backup center we enable you to back up your storages easily and effectively. The in-depth automation saves you time and work and you can still customize backups according to your needs. This flexibility is further enhanced by the different time intervals and the possibility to use several backup plans. With the backup center you always have a consistent place to back up your storages. The feature is also completely free and we only calculate the cost per GB of storage on a minute basis. So you only pay for what you really need.