Automated data backups
Specify the interval at which we back up your data for you. The Backup Center takes care of the execution of your backup. If required, it regularly copies your backup to object storage for archiving or storage outside the data center of your workload.

Grows with your needs
Cloud storage from gridscale grows with your needs. Increase or decrease the storage space at any time, exactly as you need it. Planning storage space size is a thing of the past with gridscale's cloud storage, as are defective hard drives or entire server failures.

Clone your cloud storage
Whether for a staging environment or for an impromptu test. With just one action, you can clone an existing cloud storage and attach it to a new cloud server. The features of gridscale save you a lot of time working with your IT infrastructure.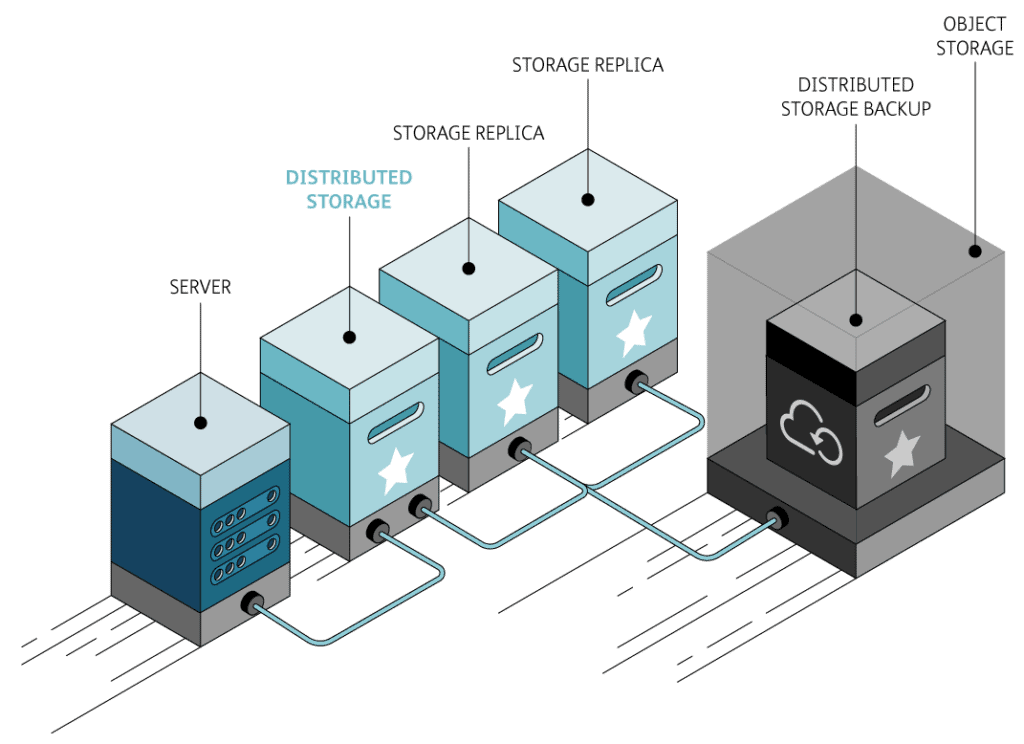 Distributed Storage
The gridscale Distributed Cloud Storage is designed for highly available storage of your data. All data that you store on a distributed cloud storage is replicated in real time across at least three availability zones of a site. This ensures access to your data even if a component should fail.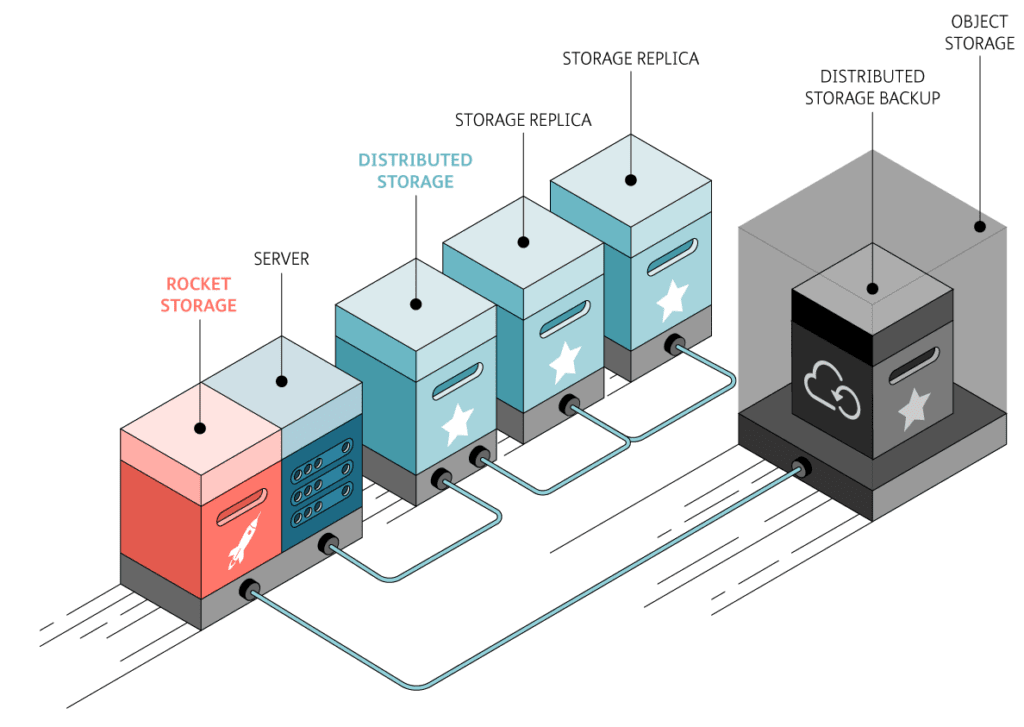 Rocket Storage
Use the gridscale Rocket Storage based on the latest NVMe technologies whenever you have particularly high latency and data throughput requirements. The Rocket Storage shows its advantages where demanding business applications or fast-reacting database systems are in use.
Easy and simple pricing
Standard
Use standard for:
· Webserver (S)
· Terminal Server
· E-Commerce-applications (S)
· API-Endpoints
from 1,90 €/month
10 GB Storage
High
Perfect for:
· Web & Cache Services (M)
· Key-Value-Datastore
· Cloud Applications
from 2,90 €/month
10 GB Storage
Insane
Recommended:
· ERP-Systems like SAP
· PaaS
· Databases
from 4,40 €/month
10 GB Storage
Rocket Storage 🚀
Perfect if:
· Enterprise Applications
· Enterprise Workloads
· Databases
· E-Commerce-Applications (L)
from 1,90 €/month
10 GB Storage
Are you ready to start?
Or do you still have questions? Create your free account now or get a personal consultation.
I would like to get advice