Create a snapshot
A snapshot is a snapshot of your server that is taken at a specific point in time. If your system crashes or is attacked, you can easily restore it with a snapshot.
In this how to, we will show you how to create a snapshot, create automated snapshot plans, rollback from the snapshot, and export your snapshot to object storage.
Prerequisites
Create a server with attached storage.
Step-by-step guide
1. Navigate to your storage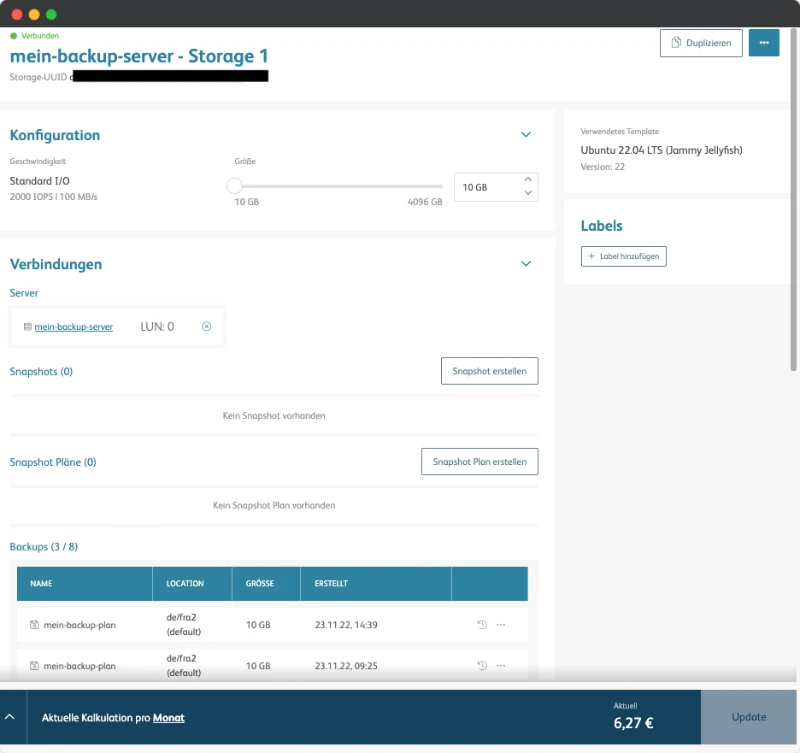 2. Click on "Create snapshot"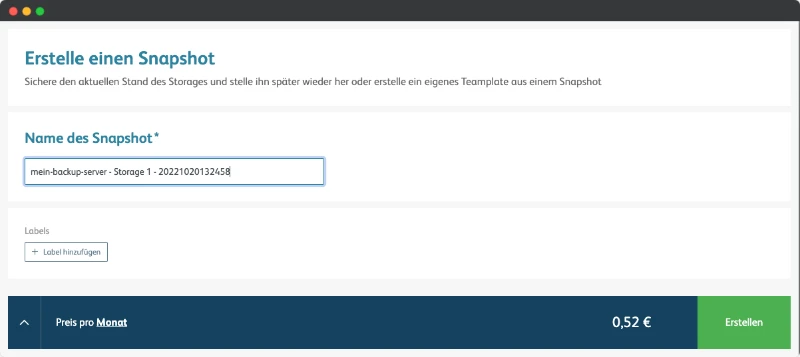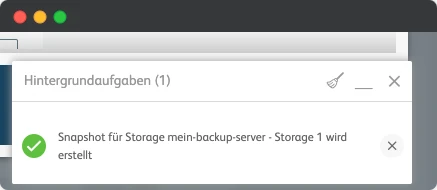 The snapshot is then displayed in the storage.
Create rollback from snapshot
1. Click on the "Rollback snapshot" icon

⚠️ Note: This works only when the server is turned off.
2. Confirm the rollback of the storage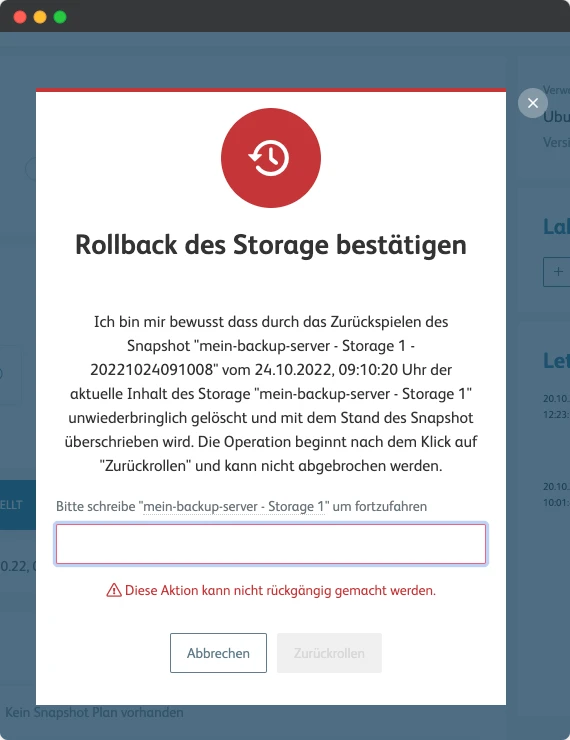 Start now and create your cloud infrastructure within seconds!
Exporting a snapshot to object storage
You can also easily export a snapshot to an object storage. To do this, follow the steps below:
1. Click on the three dots in the snapshot and select "Export to Object Storage"

2. Export your snapshot to a bucket of your choice.
If you haven't created a bucket yet, you still need to do so.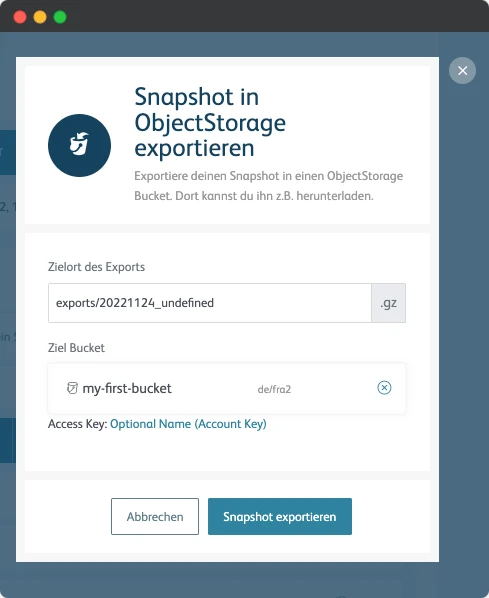 ⚠️ Note: The export may take a few minutes.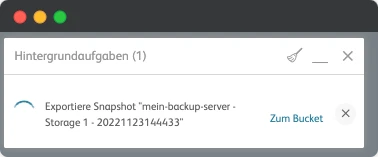 3. Navigate to the Object Storage and select the correct bucket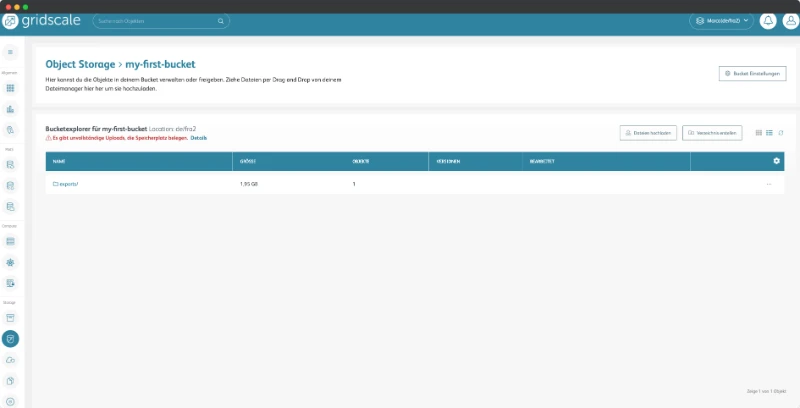 4. Click on "exports" in your bucket
You will now see all exported objects, including your snapshot.

Are you ready to start?
Or do you still have questions? Create your free account now, or get a personal consultation.
Create snapshot plan
Besides single snapshots, you also have the possibility to automate your snapshots. You can choose between hourly time intervals and snapshots once a month.
1. Click on "Create Snapshot Plan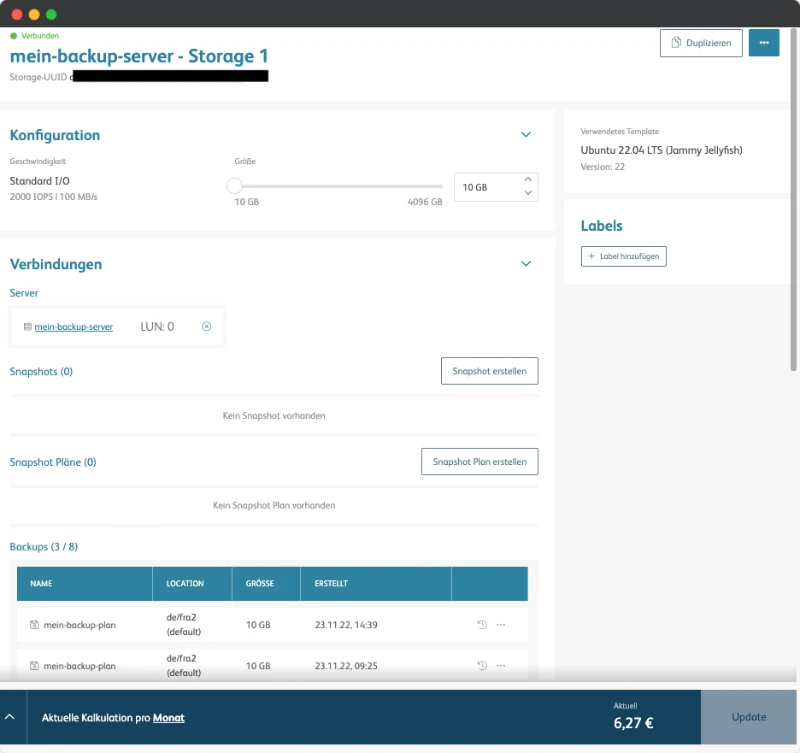 2. Name your Snapshot plan
Also, set the appropriate time interval and specify the number of snapshots to be created.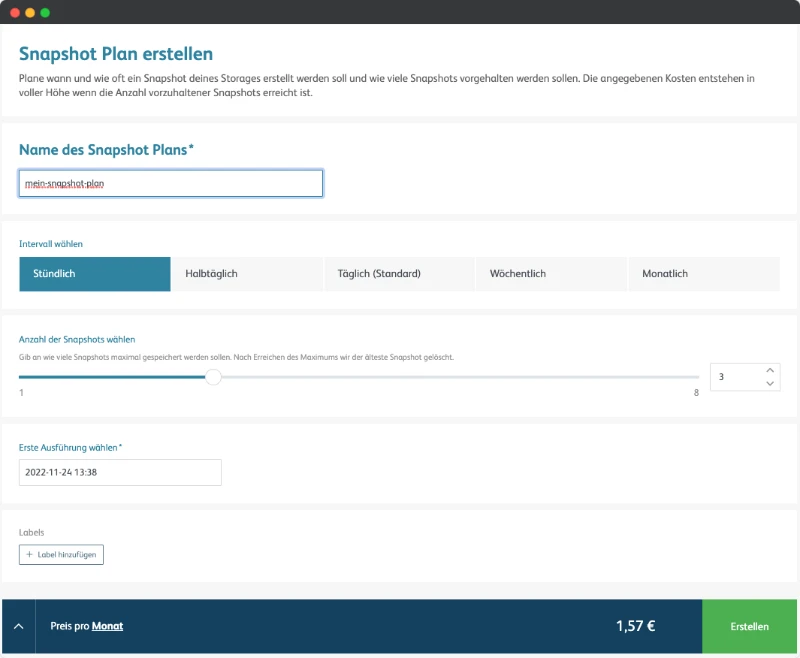 3. After that the created snapshot plan will be displayed in your storage.