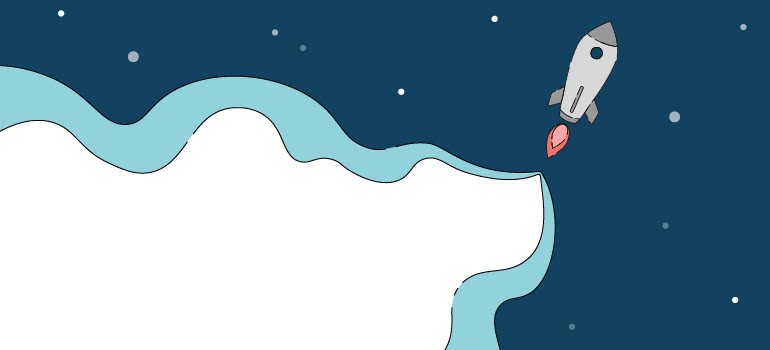 Our Roadmap 2021
As a follow up to a great 2020, I want to provide some more insights as to what can be expected for the rest of the year 2021. I will focus on two different target groups – partner and public cloud.
As a partner you offer solutions to your customers, built using our technology, so your portfolio grows with ours. A lot of focus is being put into enabling our partners with the tools they need to grow their business faster.
As a public cloud customer, you have an account with either us or one of our partners. Products that interest you would be new managed services, faster storage speeds like the recently released Rocket Storage or new locations like the recently released Swiss location. Partners are of course interested, but benefit indirectly from these product portfolio changes unless using the public cloud platform themselves.
Quick content overview:
Onboarding
Partner insights
Partner Extensions
Managed Kubernetes
PaaS
gridscale Technology in Your Data Center
IaaS
Cross Data Center SDN
Panel Unification
Software Ecosystem
Onboarding
Onboarding New Partners
Onboarding new partners will become much more streamlined offering a better partner onboarding experience. Although mostly under the hood, a few things will be noticeable for new and existing partners – such as documentation and automatic account creation.
A dedicated product documentation is underway – all the way from Hybrid Core, partners to accounts (tenants). This allows anyone to easily create a partner account – with built in onboarding and a user manual to explain the more intricate parts of the process.
Onboarding New Tenants
After email functionality is released quite a few nice automated features will follow, like magic links and self-signup. With these changes in place, partners will be able to simply configure an SMTP server, activate self-signup and then watch the signups roll in from whichever source they choose, like a website for instance. This paired with powerful documentation and a great onboarding experience will surely take business further.
Tenant and Platform Insights
Further insights will be provided into resources running within your partner space, like which resources are running in which tenants – which is critical when providing support – and even more critical for our Hybrid Core partners which run gridscale's Hybrid Core on top of their own hardware.
Partner Extensions
Along with many improvements to our Partner API, we'll see some new features released. Historical data will be enhanced – namely deleted resources like Tenants and Users. Along with the release of custom email servers, we will be allowing magic link and self signup for Partners. Meaning no more manual data entry.
Public Cloud
GSK – Managed Kubernetes
After successfully launching our Managed Kubernetes last year, there have been a huge number of releases – and we will take GSK even further this year with some native Kubernetes improvements.
Vertical and Horizontal Scaling
Currently a single worker node configuration exists, which can be manually scaled. Along with releasing multiple node pools, we will also support native, vertical scaling of each node pool. Furthermore depending on metrics, each node pool will be able to scale horizontally.
Native PaaS integration and RWM Volumes
Along with being able natively join our Platform Services with our Managed Kubernetes clusters, we'll also add a File Server to the PaaS pool. With this addition you will be able to set up read-write-many volumes on your clusters, without having to create your own.
Private Clusters
Once DHCP is enabled for private networks, we'll extend our Managed Kubernetes with the option to use private networks internally instead of public, reducing public IP overhead and increasing node security.
PaaS
This year we aim to raise the baseline of our Platform Services, including releases like Performance Class Upgrades and Version Upgrades. Along with that we look forward to offering the option of high performance database applications with Rocket Storage support – greatly increasing performance.
gridscale Technology in Your Data Center
Hybrid Core brings our technology in your datacenter on your own hardware. It is a Managed On-Premises Data Centre for hybrid operation of a public and private cloud. The customer provides the required hardware in their own data centre – gridscale takes care of everything else.
Just as you manage your tenants in other locations, you can interact with your on-prem stack. Via the known simple web interfaces or directly via our gridscale APIs, the customer controls their own hardware, operates VMs, manages its customers and can rely on secure operation of their cloud workloads.
IaaS
Cross Data Center SDN
Our private networks have many uses, namely reducing public IP overhead and increasing security – but only for infrastructure projects within one location.
Partners will have the ability to connect networks between projects in separate locations – especially important for customers that want to set up cross location infrastructure and geo-redundancy.
Virtual Locations
Virtual Locations provide the option to run gridscale compute on Dedicated Nodes reserved solely for you. A Virtual Location consists of one or more Dedicated Nodes, which come with or without Rocket Storage (NVMe based local storage). Allowing you to build your own "Virtual Location" within one of our data centers. Some use cases for booking dedicated hardware, would be hardware based licencing and organisations with strict compliance regulations that don't allow shared compute.
Enhanced Private Networking
Private network management will see a huge improvement with the addition of DHCP. Once released, servers connected to a private network with DHCP configured will be automatically given a private IP address' – hugely improving the programmability of private networking and lowering management overhead. As well as opening up further product possibilities like Private Clusters.
Monitoring
Towards the end of the year we'll be looking at how we can integrate uptime + security monitoring into the product. Enabling monitoring for a service will allow you to receive notifications if a service is unreachable or if we've detected possible security vulnerabilities.
Panel Unification
Currently the Easy and Expert versions of the Panel have unique use cases, like drag and drop in the Easy Panel, or further "expert" options in the Expert Panel. We will be keeping the functionality from both Panels, while merging them into one – that means there will be no more "switch", but rather a specific view depending on the complexity of the resource.
Software Ecosystem
Along with our already established developer tooling like Terraform, gsclient-go and gscloud we'll be further extending tooling with Packer. Packer allows you to automate and standardise cross-cloud machine images. Furthermore we plan to open source further components, as well as whitelabeling gscloud – to assist partner accounts with the handling of GSK certificates.
Wrap-up
All-in-all we're looking forward to 2021 and what it has to bring, and even more excited to work with our lab users on taking these up-and-coming product items in the right direction. By all means this is not an extensive list, we listed just a snippet of larger releases here to give an insight to our roadmap. If there's anything you miss or want to make sure we're focusing on, join the gridscale laboratory – we're looking forward to hearing from you.
Until next time
Marc Harriss
Here you can register as a gridscale Labs-User and get an early glimpse of our new products
[mautic type="form" id="24″]