The Machine Room
In the "News from the machine room" article series, we regularly post content detailing exciting new products and relevant updates to our wide range of offerings. Would you like to try out for yourself what we write about here? Simply create a free account.
GPU Compute
Wir freuen uns, unsere Partnerschaft mit der bayerischen GTU Data Processing bekannt zu geben. Mit den Menschen von GTS können wir unseren Kunden und Partnern GPU Compute anbieten. Damit könnt ihr in der gridscale cloud auch sehr rechenintensive Workloads betreiben, wie Machine Learning und Data Processing.

Wenn euch das interessiert, nehmt Kontakt mit uns auf. Das Angebot ist zurzeit nur auf Anfrage erhältlich.
Produktdokumentation
Wir haben unsere vor kurzem veröffentlichte Produktdokumentation mit Beispielen für Object Storage Befehle ergänzt. Außerdem wurden die Abschnitte zum Marketplace, gridscale Kubernetes und Microsoft SQL Server PaaS erweitert.

Mit dieser Dokumentation gibt es nun einen zentralen Informationspool zu allen Möglichkeiten und Funktionen unserer Produkte. Wir werden sie auch in Zukunft weiter ausbauen. Wo das möglich und passend ist, werden wir die Dokumentation direkt mit den entsprechenden Funktionen in unserem Panel verlinken.

Ein nächster großer Schritt ist eine Whitelabel Version der Produktdokumentation. Sie kann von Resellern als Teil ihres Services an Kunden weitergegeben werden.
GSK – Managed Kubernetes
Ihr könnt eure Nodes nun im Expert Panel vertikal skalieren. In der Produktdokumentation haben wir weiterführende Informationen über Skalierungen und unseren Upgrade-Prozess aufgeführt.
Wie in der Mai-Ausgabe der News From The Machine Room angekündigt, werden wir die Verwendung der Versionen 1.16 bis 1.18 einstellen. Unser Zeitplan für die Stilllegungen sieht so aus:
1.16 – 26. Juli 2021
1.17 – 9. August 2021
1.18 – 23. August 2021

Object Storage
In dem überarbeiteten Object Storage Interface gibt es nun eine Lifetime Policy. Mit ihr könnte ihr die Liftetime für unvollständige Mulitpart Uploads genau festlegen. Das hilft euch, übrig gebliebene unvollständige Uploads zu verwalten.

Neue Object Storage Access Keys könnt ihr nun über das entsprechende Namensfeld benennen. Auf diese Weise könnt ihr einen Überblick behalten, welche Keys wo verwendet werden. Beachtet bitte, dass bereits existierende Keys nicht umbenannt werden können.
Status Page
Wir haben die Abo-Optionen auf der Statusseite an die tatsächlichen Produktnamen angepasst, um die Benennung überall einheitlich zu halten. Außerdem haben wir unseren neuen Standort in der Schweiz (ZHR1) hinzugefügt.

Falls ihr Benachrichtigungen abonniert habt, überprüft bitte, ob sie up to date sind.
PaaS
Wir haben ein Update der Backup-Integration für den Microsoft SQL Server Object Storage durchgeführt. Ihr könnt nun festlegen, ob die Backups auf der lokalen PaaS Disk liegen und wie lange. Zusätzlich haben wir den Backup-Prozess für die Microsoft SQL Server verbessert. Das betrifft das Kopieren der Backups, das Rotieren von der lokalen Platte, die Ausfallsicherheit und einige andere Punkte.

Mehr zum Thema Backup erfahrt ihr in unserer Produktdokumentation.
Partner Panel und API
Wir haben die Templates für die Festlegung der Preise in »Preislisten« umbenannt.

Die Verwendung der API kann sich für Partner ein wenig von der Funktionsweise des Partner-Panels unterscheiden. Daher haben wir die Option hinzugefügt, im Panel Limit- und Feature-Flag-UUIDs anzuzeigen.

Für die Zukunft planen wir, unsere Partner API mit weiteren intelligenten Funktionen zu erweitern, um eure Arbeitsabläufe zu erleichtern. Zum Beispiel durch eine automatische Default-Erkennung beim Anlegen von Mandanten.
LBaaS
Durch eine Umstellung der Loadbalancer-Architektur haben wir die Stabilität und Leistung des Loadbalancers erheblich verbessert.

In Kürze werden wir in unser Managed Kubernetes BYOC (bring your own certificate) integrieren. Das ist ein wichtiger Schritt, um alle Load Balancer-Funktionen auch in GSK verfügbar zu machen.
VNC Konsole
Wir haben die VNC Konsole um mehrere neuen Funktionen im Easy- und Expert-Panel erweitert. Neben UI/UX-Verbesserungen und einer verbesserten Tastaturerkennung haben wir ein neues Symbolleistenmenü eingeführt. Außerdem einen Serverinformationsbereich, der hilfreiche Netzwerkdetails anzeigt und eine PasteBox, mit der ihr Text direkt in die Serverkonsole einfügen könnt.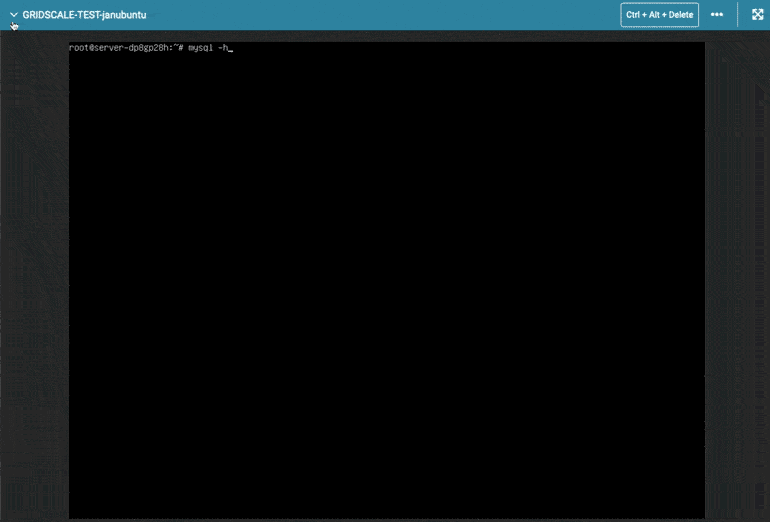 Software-Ökosystem
Wir haben unseren JS-basierten API-Client, gsclient-js, auf v.1.1.7 aktualisiert, einschließlich einer aktualisierten API-Version und Unterstützung für Object Storage Access Key-Kommentare.

Auch der Terraform Provider von gridscale hat ein Update auf v1.11.0 erhalten. Zu den neuen Funktionen gehören SSL-Zertifikate, Microsoft SQL Server, MariaDB, MySQL, Memcached und Redis Store/Cache Ressourcen. Wir haben weitere Vorabvalidierungen hinzugefügt und das Feld `backup_retention` für Microsoft SQL Server-Backups sowie das Host-Feld für PaaS- und PaaS-artige Ressourcen hinzugefügt. Außerdem wurde ein Problem behoben, bei dem Microsoft SQL Server-Backup-Parameter nicht aktualisiert werden konnten.
More from the Machine Room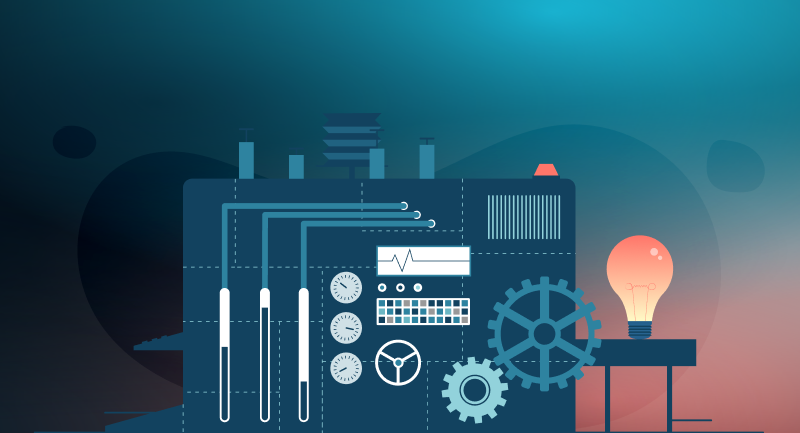 New in April: SSE-C encryption is now available in Object Storage and servers can now…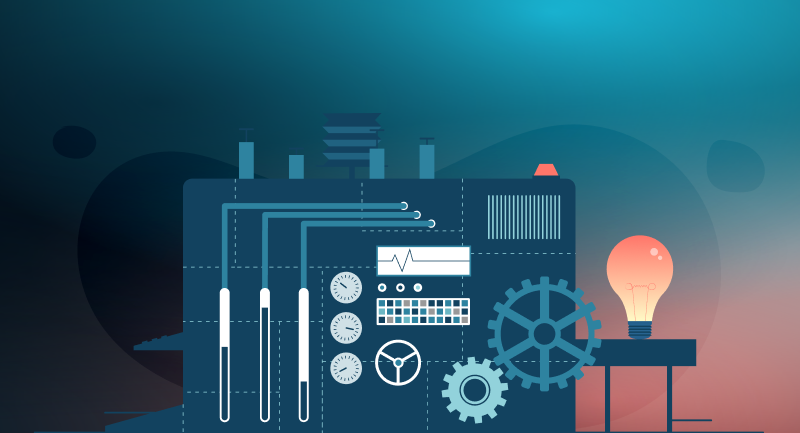 Again in February we have some news: we released GSK Managed Kubernetes version 1.25, shut…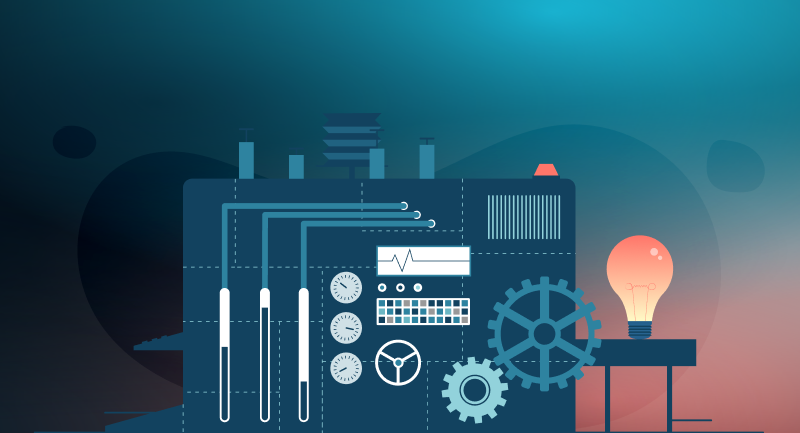 We start the new year with a bang: the Designer is now available in the…