Key Results
The gridscale Partner Panel: the simple and transparent reseller cloud
For many system houses, cloud solutions are still a new area. The simplicity and user-friendliness of the Partner Panel is therefore particularly important for Heidbreder: "With gridscale, we found a reseller solution that can be easily explained and demonstrated to the system houses." Setting up, configuring and scaling a server is a matter of just a few clicks.
"The Partner Panel is certainly something that convinced us," says Heidbreder. "It's also something you can quickly introduce to a partner who just doesn't come from the IT infrastructure business." Other plus points of the gridscale platform are the clear display of resource consumption and the minute-by-minute billing of daily costs.
Another ideal feature for a distributor like KOMSA is the ability to add limits and approvals for different customers and price models through the use of configurable templates. "This is particularly important in a resale model," explains Heidbreder, praising the customer-friendly implementation: "It's very easy to manage, simply on the interface. That's really good."
Highly flexible and data secure cloud environment
gridscale provides KOMSA's IT specialists with development flexibility and a performance-based cost structure that the data centers of most hyperscalers cannot offer. Traditional solutions such as VMware also proved to be relatively expensive and inflexible for many applications.
For this reason, part of KOMSA's cloud strategy is to develop customer-specific solutions based on the gridscale infrastructure that are profitable for the system house and distributor. Particularly in the case of network configuration, it is advantageous for a higher-level distributor that various clients can be linked with the Partner Panel. This opens up additional opportunities for the service provider business.
Even after the introduction of the EU General Data Protection Regulation, the topic of security is a frequently requested aspect for German system houses when choosing a cloud solution. KOMSA can easily meet these requirements with the gridscale cloud. The German certified high-security data centers with geo-redundant data storage reliably cover all necessary legal framework conditions.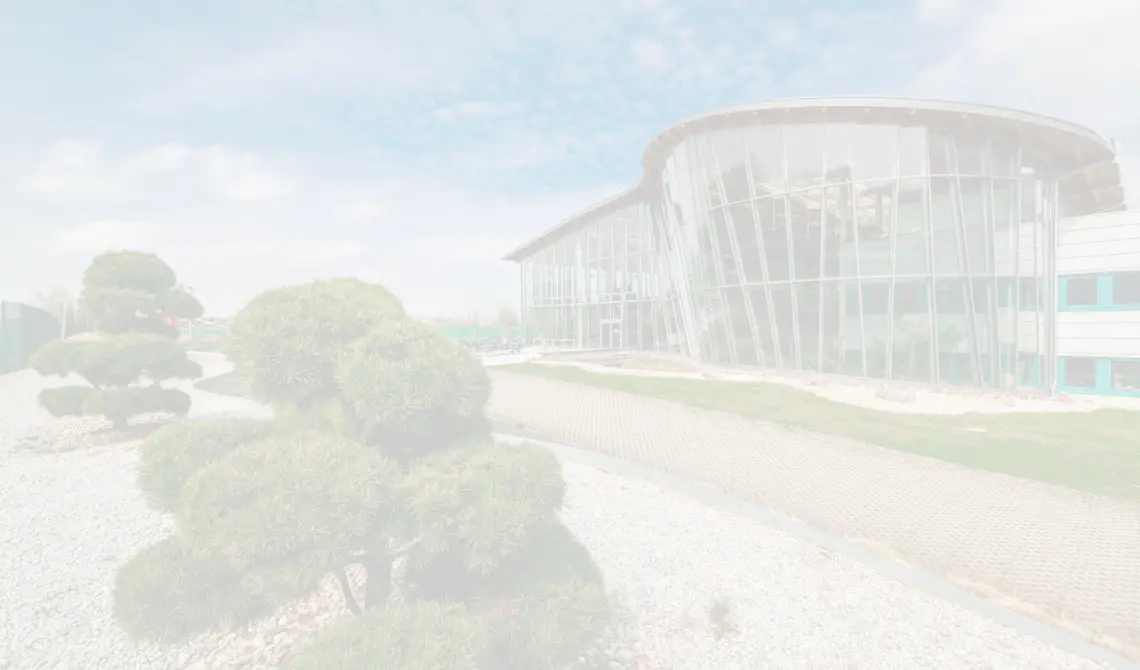 Summary
Virtualized infrastructures are being used by more and more companies and system houses to circumvent the disadvantages of rigid on-premises solutions. For KOMSA, the partnership with gridscale is therefore a central component of a future-oriented reseller cloud strategy. Decisive arguments were the flexibility for customers and developers, the innovative multi-client capable partner panel, reliable fail-safety and the transparent cost structure. But just as important as the technological and financial issues is the close and open-minded partnership character of the cooperation between KOMSA and gridscale.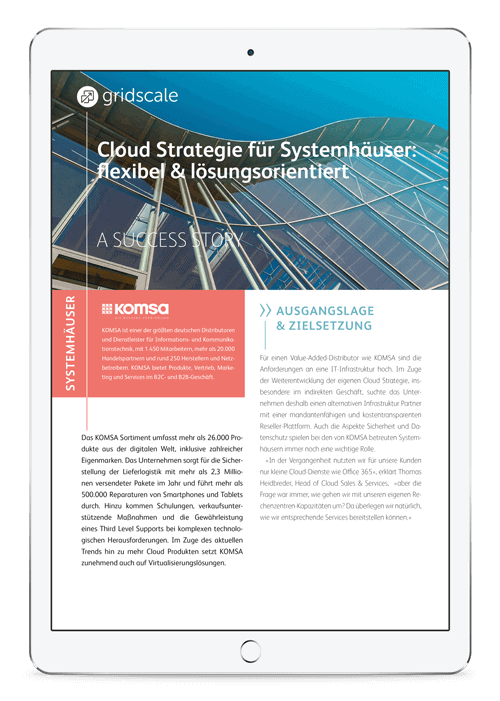 Download the Success Story
Our Success and Partner Stories are also available for free download in PDF format. You can find many more exciting stories in our story overview or as a convenient PDF to take home in the Download Center.