Übersicht
ASMO IT-Systemhaus GmbH was founded in 2018. A small team, mainly in demand as IT security experts, primarily serves small and medium-sized enterprises in NRW.
Branche
IT Security, Managed Services, IT Productivity, Security Trainings
Employees
5+
gridscale products in use
• Public Cloud
• Storage
• Managed Kubernetes
• White-Label-Lösung
The goal
ASMO IT is experiencing a growing demand for cloud solutions from small and medium-sized businesses. They were looking for a technology platform that could be implemented particularly quickly and easily, especially for smaller companies. Since they already had very good experience with gridscale, they decided to rely on gridscale as a partner for future projects and to offer the gridscale cloud to their own customers.
Challenges
Ease of use, a high level of service and, of course, compliance with all the requirements of the General Data Protection Regulation were the most important criteria when choosing the right provider. In addition, a partner model tailored to the company's own system house business was to relieve ASMO IT of all operational and support tasks relating to the cloud and enable it to focus on sales and customer growth.
The solution
The white-label solution from gridscale, which was particularly convincing due to its multi-client capability and the user-friendliness of all interfaces. The integrated partner panel also offers ASMO IT extensive customer and project management and allows convenient management of the entire cloud business. Administration and further development of the platform are carried out centrally by the gridscale experts, enabling the system house to concentrate fully on providing specialist advice to its customers and on marketing the new cloud offering.
Key Results
Development of new sales potential
Focus on sales and marketing
Cloud migrations in days instead of months
I had two criteria for the choice of cloud provider. The environment had to be easy to set up and at the same time very user-friendly. gridscale really convinced us here.
Thorsten Kuligga, CEO ASMO IT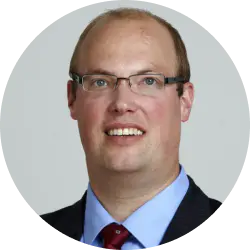 Interview with Thorsten Kuligga, CEO
Thorsten, since when has ASMO IT been selling the gridscale Cloud? How did the contact come about?
We have been using gridscale since the beginning of 2020. The first contact took place as part of a DataCore training for our customers. Servers had to be available for the participants to work with. This was provided to us by gridscale. I had two criteria for choosing a cloud provider. The environment had to be easy to set up and at the same time very user-friendly. gridscale really convinced us here. After the training, it was clear to us that we would also work with gridscale for future projects and offer our customers the gridscale cloud in the white label model.
Was data protection, especially the GDPR, a decision criterion for you?
There's been no getting around the GDPR for a long time. Providers who cannot demonstrate compliance with the General Data Protection Regulation are eliminated from the outset. Here, too, there was a lot to be said for gridscale, since the data centers are located exclusively in Germany and are therefore subject to German data protection.
What other challenges do you face as a system house when it comes to the cloud as a product?
Many companies are still skeptical about the cloud. The idea of taking one's own data off-site and storing it in external data centers is not well received by all decision-makers. There is also the question of cost. When it comes to cloud offerings, many companies first look at the monthly costs that are due for operation.
However, if you really compare, you can see the advantages of the cloud. Many people forget that maintenance, electricity and many other expenses are added to the one-off hardware costs. These are not present or included in cloud services.
The bottom line is that the advantages of such services outweigh the disadvantages, and this idea is slowly gaining acceptance among small and medium-sized businesses. They know where their own data is stored and no longer have to worry about their own data center.

Are there any differences here between the global hyperscalers and local German companies?
And if you need a certain functionality that can't be realized overnight, gridscale will take care of it in future developments. So we have planning security and can tell our customers that there will be a solution for their project in the future.
Which customers are you currently using gridscale with?
One of the first customers we brought into the cloud with gridscale was the mail service provider Postcon. Here we moved the on-premises infrastructure – 40 machines at seven locations – completely to a gridscale data center in Frankfurt and now also provide support for Postcon. The tasks range from connecting to Office 365 and our own web servers to special programs for postal service providers that previously only ran locally. Along the way, we were also able to replace outdated programs with newer versions and increase the speed of work and comfort.
A second project is Coiltrade Stahlservice GmbH in Castrop-Rauxel. Here, too, the aim was to transfer the entire IT infrastructure, including applications, from on-premises to the cloud. The hardware used by the company was outdated, so the move to the cloud was the obvious choice. Here, it was particularly important for us to show that the switch to the cloud does not involve a migration that takes weeks or even months. With gridscale's cloud and a good integrator, this could also take place within a few days.
And finally, there is Smartcom, a provider of print services, which did not have its own IT department and is now completely managed by us after the move to the gridscale data centers.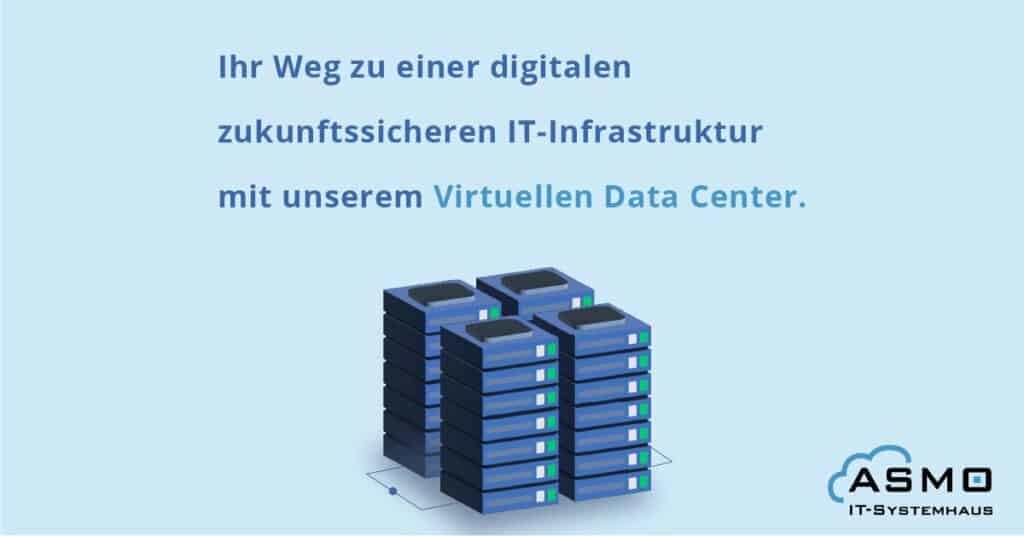 What is your conclusion after working with gridscale for over a year now?
We see that the midmarket is ready for the cloud. More and more companies that were previously skeptical about ever moving away from their on-prem solutions have changed their minds. Many are now taking this step if the cloud and integration meet their requirements.

We have also geared our sales to the growing demand for cloud solutions. We are assigning some of our employees to the gridscale cloud only, so that we can bring even more medium-sized companies such as Postcon, Coiltrade and Smartcom into the cloud.
The easiest way to your own public cloud
With the whitelabel option, companies use the gridscale cloud as an independent cloud provider
System houses and IT service providers face the challenge of operating a cloud offering for their customers economically and securely. The idea of gridscale Cloud is to make it easier than ever for companies to resell cloud solutions. Thanks to gridscale's optimized infrastructure, our reseller partners do not have to make high investments, neither in their own hardware nor in their own cloud specialists.
The gridscale Partner Panel is the only multi-client capable interface for resellers. It combines all functions on one simple interface. Customer projects can be set up and customized in just a few minutes without a long training period. With the Easy Panel, end customers get perhaps the best cloud interface on the market, integrated into the reseller's corporate design. Numerous IaaS and PaaS components are available to end customers, which can also be controlled via RESTful API and transparently billed on a pay-per-use basis.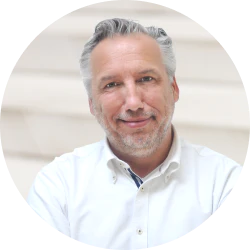 Interview with Frank Gross
Sales & Consultant at gridscale
ASMO IT uses gridscale for its own cloud offering. How did gridscale support this step, which is still a big one for many system houses?
ASMO IT serves some large midmarket customers, so the decision-making processes are often lengthy. These companies do not take the step into the cloud lightly. It is therefore all the more important that a cloud infrastructure can be implemented immediately from day one, runs absolutely smoothly and is extremely easy to use. We provide ASMO IT with an IaaS platform that does just that and with which end customers of all sizes can realize even demanding scenarios.
And how do you accompany the ongoing operation? What about support?
ASMO IT offers its customers a cloud that can be quickly set up and operated via our simple and intuitive panel. The feedback from end customers is extremely positive. If questions or problems arise that ASMO IT cannot clarify directly, we take care of them very quickly. This trusting partnership is an important success factor.
ASMO IT can therefore take care of acquisition and its core business, and gridscale ensures the reliability of the ASMO cloud.
Yes, and the greatest benefit is for the end customer. Partnership at eye level is not an empty slogan with us. Communication and service are very flexible and responsive. The customer success that ASMO IT has with our cloud solution is ultimately the best proof of the quality of our collaboration.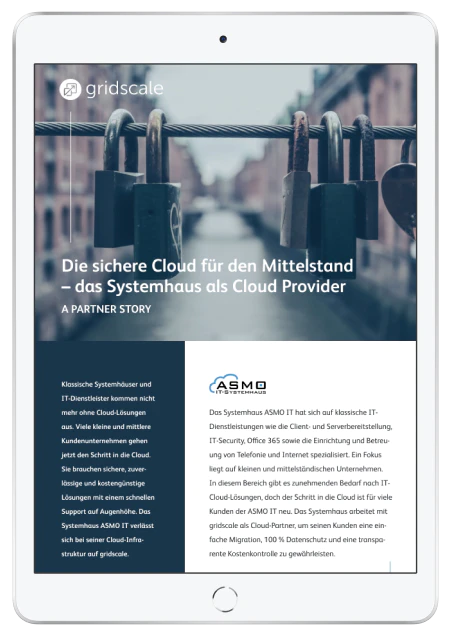 Download der ASMO IT Partner Story
Our Success and Partner Stories are also available for free download in PDF format. You can find many more exciting stories in our story overview or as a convenient PDF to take home in the Download Center.