Overview
SMIGHT was founded in 2014 with the aim of creating the energy transition with the help of hardware and software-based IoT services. More than 35,000 measuring points on the distribution grid provide large amounts of data in real time for this purpose.
Branche
IT-Services and IT-Consulting
Employees
25+
Municipal customers
300+
gridscale products in use
• Public Cloud
• Storage
• Managed Kubernetes
The goal
The in-house developed IoT platform SMIGHT IQ was initially operated by one of the well-known global cloud providers. However, a lack of service and support, overly complex handling and a lack of flexibility led the startup to search for a more suitable cloud partner. In addition, there were particularly strict compliance requirements from both the parent company EnBW and the responsible municipal institutions.
Challenges
Due to exponential growth leaps and continuously changing, technical requirements for the cloud infrastructure, the new provider must adapt to large dynamics and always have flexible solutions and necessary know-how ready. Dynamic adaptation of operating models along its own product and project roadmap is highly critical to SMIGHT's success. Certified security and strict DSGVO compliance are mandatory due to the networking of systems in the public environment.
The solution
gridscale was able to establish itself as a long-established cloud specialist with its ease of use and open architecture; consistent conformity with German data protection is guaranteed at all times. The elastically scaling systems easily absorb even large data volumes and highly fluctuating data traffic. Multi-stage staging processes and predefined database interfaces and workflows ensure stable, maximally automated and fail-safe IT operation of the entire system.
Key Results
Secure operation of smart IoT services for municipalities
Highly elastic responses to sensor measurements
>450 million data records from approx. 1,500 end devices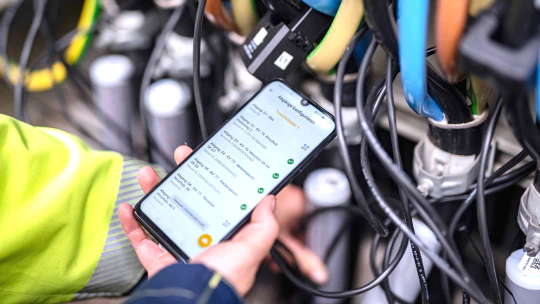 The company was looking for a powerful, flexible cloud infrastructure for the SMIGHT IQ IoT platform. But above all: an IT provider with a high level of service and a great understanding of the specifics of a fast-growing, technology-driven startup.
Since 2019, the data flow between all participants in the SMIGHT-IoT ecosystem as well as the operation of all central SMIGHT-IQ components from business logic and configuration databases are mapped via gridscale.
Thanks to the intuitive user interfaces, all IT infrastructure resources can be controlled particularly easily and new IoT services can be launched virtually in real time. At the same time, the gridscale architecture based on open standards offers the SMIGHT team any degree of freedom in the further development of its technology and in the design of corresponding cloud strategies.
We need this expertise to better assess capacities for new IoT services and to strategically develop our infrastructure. Even during the test phase, we were impressed not only by the actual technology, but also by gridscale's understanding of the customer and its hands-on mentality. We are glad that quick, expert assistance is more important here than bureaucratic procedures when needed.
Ralf Rapude, responsible IT project manager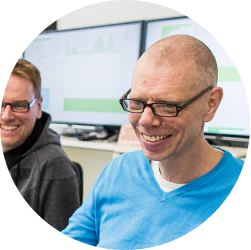 Initial situation and objective
SMIGHT was founded in 2014 as a corporate startup and now operates as an independent business unit of EnBW AG. With around 30 employees, SMIGHT implements hardware- and software-based IoT services for the smart city.
Particular specialties are retrofit solutions for retrofitting existing urban infrastructures, such as street lights or local network stations, which are equipped with intelligent sensor technology.
More flexibility and customer proximity instead of overly complex product diversity
The central core of all smart solutions is the self-developed IoT platform SMIGHT IQ, initially operated by one of the well-known hyperscalers. The initial problem: over-complexity in handling the cloud infrastructure and a lack of tailoring to the actual service and support needs of a scaling startup.
"As a small company without specific cloud expertise, we not only want a stable, high-performance operating environment, but also close support and more vendor flexibility in the implementation of our individual plans" is how Ralf Rapude, responsible IT project manager at SMIGHT, summarizes the subsequent search for a more suitable cloud partner.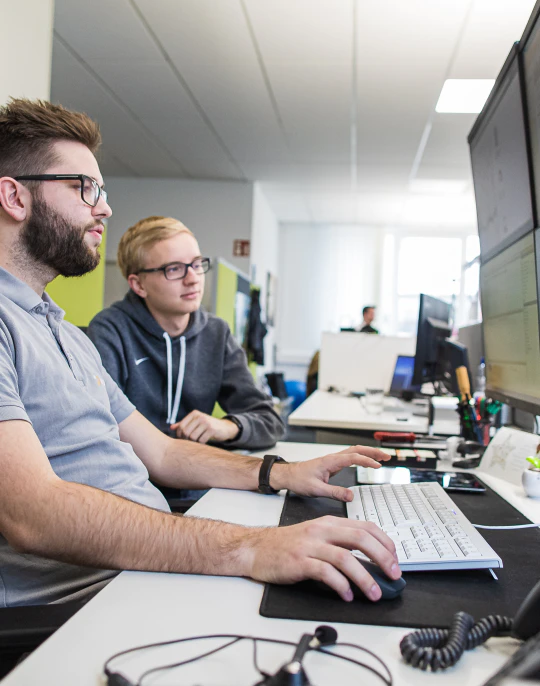 Even though in most cases we are not dealing with personal data in the strict sense, data security is a top priority. The strict compliance requirements of our parent company and our municipal customers are, of course, also binding for us.
– Ralf Rapude
Realization
Against the backdrop of exponential leaps in development in the areas of IoT and smart value-added services, there is great momentum in technologies and deployment scenarios for traffic management systems, public WLAN and other smart city applications.
Companies in this sector have to adapt to this quickly, so SMIGHT's business model and therefore the requirements for the respective cloud infrastructure only evolve over time and are constantly changing.
"Our cloud partner must also be able to keep up with this dynamism and individuality," adds Ralf Rapude. "The global providers are too big, anonymous and complicated for this. The very small providers, in turn, don't have the necessary range and experience."
Easy handling and open source technologies
As a long-established cloud specialist with a focus on medium-sized businesses, gridscale was able to successfully assert itself in the selection process. The ease of use and open architecture of the platform were just as important criteria as the German location and strict compliance with the DSGVO and German data protection.
"Even though in most cases we are not dealing with personal data in the strict sense, data security is a top priority. The strict compliance requirements of both our parent company and our municipal customers are, of course, also binding for us," says Ralf Rapude.

Architecture, migration and operation of the SMIGHT-IQ infrastructure
After upstream evaluation and testing procedures were carried out in 2018, the SMIGHT-IQ server landscape was migrated to the gridscale infrastructure in 2019 and an initially temporary parallel operation with the previous cloud platform took place.
As a modern, cloud-native application, SMIGHT IQ is based on a Docker container architecture and has since been deployed via a multi-tier system environment in gridscale's high-security data center. Particularly advantageous is the simple resource allocation via the intuitive, web-based panel interfaces as well as the fast and arbitrary server scaling during operation.
SMIGHT has transferred the actual business logic of the application, the configuration databases for the connected IoT devices as well as the staging process from the development, test and production system to the gridscale infrastructure. The incoming data is stored at the MongoDB Atlas database service via a corresponding interface. The most important parameters for the design of the IT infrastructure include in particular the numerous field devices and sensors, which are often networked via mobile communications.
As a result, SMIGHT – unlike fiber optics or copper cable – must assume a certain instability in transmission and data transfer that is not always free of interference. In addition, the data volumes are very large, since the field devices perform regular measurements or permanently transmit data during their use. Since this is real-time data, the target systems as well as the gridscale cloud infrastructure must therefore respond elastically to the transmission and scale accordingly quickly.

Summary
With more than 300 customers in the municipal environment, SMIGHT has established itself as one of the leading IoT ecosystems for the digitally connected city of the future. Currently, the data pool comprises around 455 million data records from over 1,500 installed devices. Between 20 and 25 million data sets are added monthly. The flexibility and customer proximity desired by SMIGHT is also particularly evident in service and support, because young companies in particular that are rapidly developing their product portfolio are dependent on close cooperation with the cloud provider.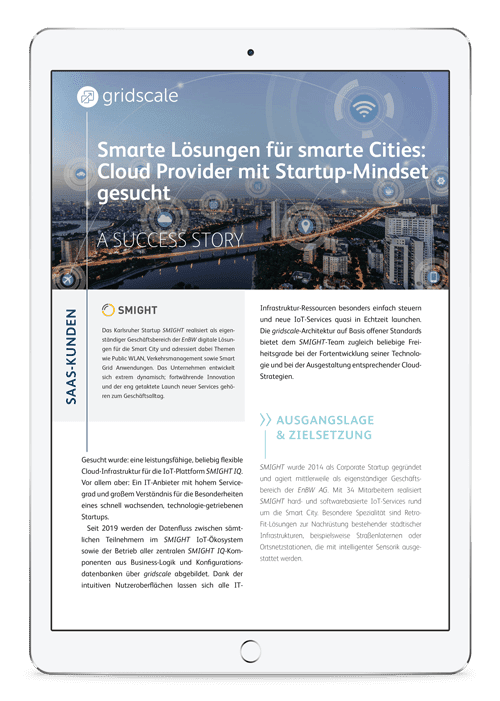 Download the Success Story
Our Success and Partner Stories are also available for free download in PDF format. You can find many more exciting stories in our story overview or as a convenient PDF to take home in the Download Center.