Overview
Today's HIRMER flagship store was opened in Munich as early as 1914. Since the beginning, innovation and new impulses have been part of the company's strategy.
Industry
Men's fashion
Employees
~1.800
Customers
> 1 million per year
gridscale products in use
• Public Cloud
• Private Network
• Storage
• Firewall
The goal
In men's fashion, the Munich-based company Hirmer always focuses on new impulses – currently, among other things, with its innovative e-commerce business. Powerful server capacities and outstanding performance at all times were therefore top priorities in order to guarantee the high availability of the online stores and offer a superior shopping experience.
Challenges
The demands on e-commerce have increased considerably in the fashion industry. Customers expect an attractive, lifelike presentation of the collections as well as fast and consistent ordering and billing processes. Seasonal spikes and significant access fluctuations can only be handled by dynamically reacting cloud IT. This way, performance peaks in day-to-day business are to be managed well and technical challenges can be solved quickly.
The solution
The open architecture and uncomplicated handling of gridscale technology made it possible to implement the entire project, including complete data migration, within a very short time. Hirmer's web stores with more than 30 servers are now operated with high performance and responsiveness in the gridsale cloud. Thanks to the pay-per-use model, Hirmer also benefits from a significantly more favorable cost structure in IT operations and can add cloud resources at any time and with any granularity, or even temporarily reduce them.
Key Results
Seamless customer
online experience
High-performance
online stores
Data migration
in shortest time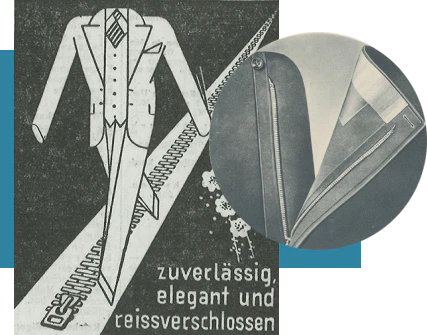 In 1914, today's HIRMER flagship store was opened as a Munich branch of the men's outfitter Bamberger & Hertz. In 1938, the former salesman Hans Hirmer took over the ownership from Siegfried Bamberger. Innovation was part of the company's strategy from the very beginning. For example, the company was the first specialty store in Germany to equip all men's pants with zippers. To this day, Hirmer continues to provide new impetus – currently with its innovative e-commerce, among other things.
During my test, I noticed that the support is very professional and helps within a few minutes in case of a problem. This is very important for an operator of several online stores with more than 30 servers in the infrastructure.
Frederic Worm, Head of Shop Technology at Hirmer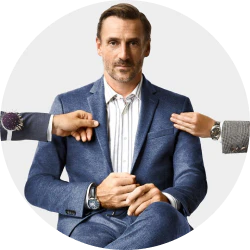 Starting point and key objectives
The importance of e-commerce has grown steadily in the fashion industry. Expectations regarding the performance and reliability of IT operations are equally high. The group had therefore been looking for a new solution for quite a long time, one that offered not only a suitable technical platform but also high-quality, fast support and ease of use.
"During my test, I noticed that the support is very professional and helps within a few minutes if there is a problem," says Frederic Worm, Head of Shop Technology at Hirmer, praising the Cologne-based infrastructure provider. "This is very important for an operator of several online stores with more than 30 servers in the infrastructure". One of the most crucial requirements is a high level of reliability. gridscale even guarantees 100 percent availability. This is achieved through extensive automation within the data center and the use of predictive maintenance within the gridscale architecture: with proactive data analyses, technical problems are detected before they reach a critical phase.
Frederic Worm was looking for a service provider for the relocation of his infrastructure who would not simply provide a few servers and then not lift a finger. Hirmer was also looking for expertise and support for database applications. A total of ten providers were shortlisted. gridscale was ultimately successful in the selection process with its portfolio.
"However, not right away. At first, there were concerns in the management about handing over the maintenance of the infrastructure to such a young and comparatively small company," says Worm, describing the development of the customer relationship. But the experts at gridscale were able to convince those responsible at Hirmer of the advantages and performance of their company: "Because we use agile methods, we can react quickly to the wishes of our customers. In addition, our infrastructure is highly automated, so administrators don't have to intervene in every case."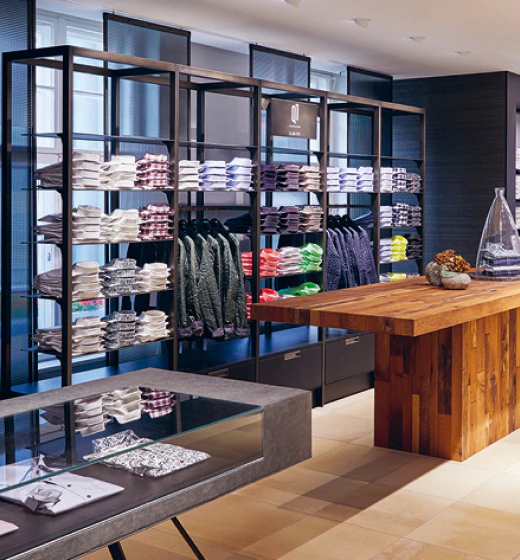 Realization
The entire project was prepared and implemented in partnership within three months. In the process, the cloud experts from Cologne presented their customers with even better solutions for the configuration of the database systems than had been realized in the previous infrastructure.
The high level of technical support is particularly beneficial for Hirmer. This was already evident during the migration phase to the new infrastructure. In the event of database problems, for example, four employees immediately took care of the problem and the respective application was fully functional again after just under two hours. "The excellent support and proactive approach are important criteria for us when working with service providers," says Frederic Worm. "Our infrastructure at gridscale will be expanded even further in the future."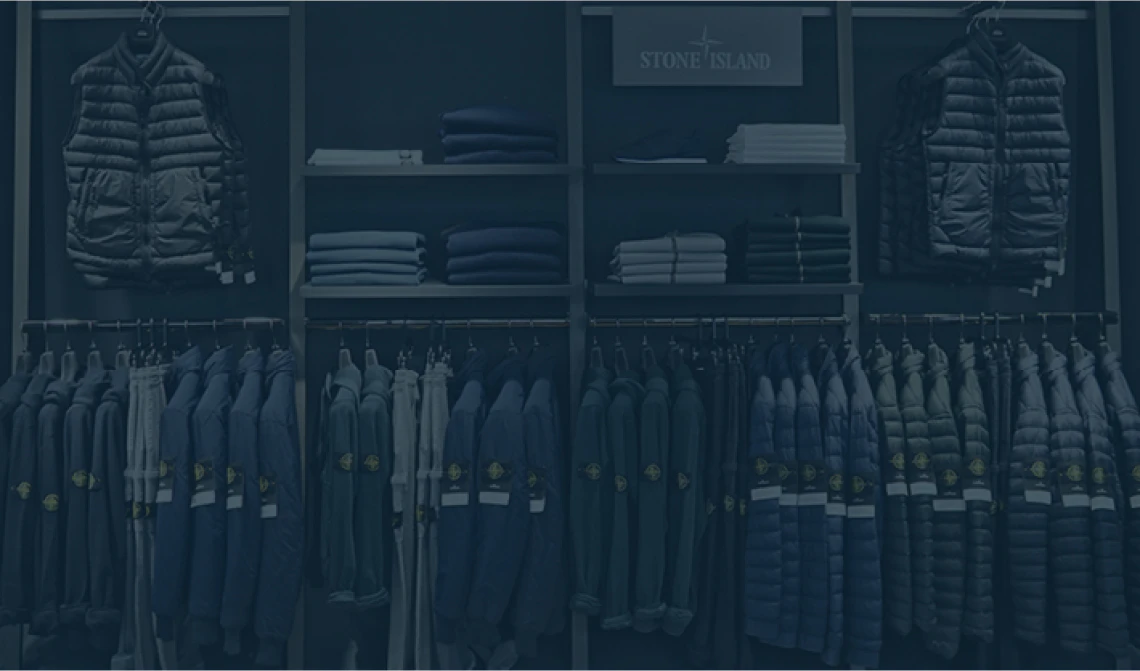 Summary
"gridscale had already caught my eye when I opened an account on a test basis and gave the service a try," says Worm. "Particularly pleasant is the easy-to-use dashboard that clearly maps even complex server infrastructures."
A major advantage from the customer's point of view is the excellent overall performance and features such as "Insane Storage", which stores data on extra-fast solid-state drives.
In short: The webshops are significantly more powerful in the new infrastructure. Additionally, the price structure is more favorable, as gridscale's variable billing models are significantly better adapted to the business models in e-commerce.
This is because servers for web stores are subject to very different seasonal workloads. At certain times, such as Christmas, but also during the course of a day, traffic peaks occur again and again.
At other times utilization might be significantly lower. The pay-per-use principle of gridscale is best suited for this, as the costs drop during the weaker periods.
Download the Success Story
Our Success and Partner Stories are also available for free download in PDF format. You can find many more exciting stories in our story overview or as a convenient PDF to take home in the Download Center.