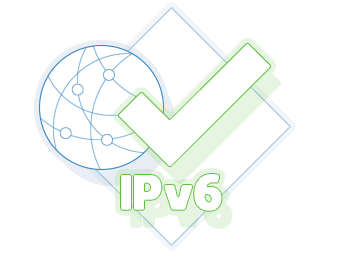 IPv6 Support
As gridscale we are one of the first cloud providers that fully supports IPv6. We strongly believe that IPv6 is the Internet Protocol of the future. For this reason all modules and components at gridscale are 100% IPv6 compatible.
Failover-IP without any foo
Failover-IPs are one of the most complex features in a network layer. With gridscale no API requests or other workarounds are required to move IPs between servers - simply use the operating system tools of your choice. Use standard tools like 'keepalived', 'pacemaker', etc. to make your servers highly available.
Fair-Use Policy
The first 2 TB traffic each month are for free. Beyond that, we charge 0.05€ per GB. Internal traffic between gridscale services and servers is free of charge.