Backup made easy
In our Backup Center you can easily plan and schedule your backups. Once set up, it conveniently creates backups for you at a time interval you specify. Stop worrying about your data or archiving and focus on your core tasks. In this how-to, we'll show you how to create your automated backups in Backup Center.
Step-by-step guide
In our How-to we show you how to create a backup plan with just a few clicks.
You can set the intervals for your backups yourself. You can choose between daily, weekly, and monthly backups.
Prerequisites
To create and manage backups, first, create a server at gridscale and connect it to storage.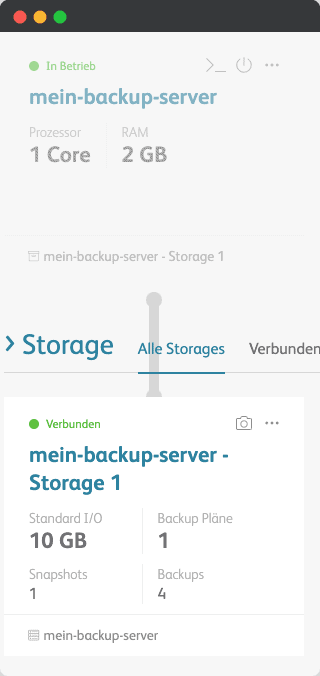 Create a backup
1. Go to your storage
Here you can see all available options: You can decide whether you want to create a snapshot or a backup.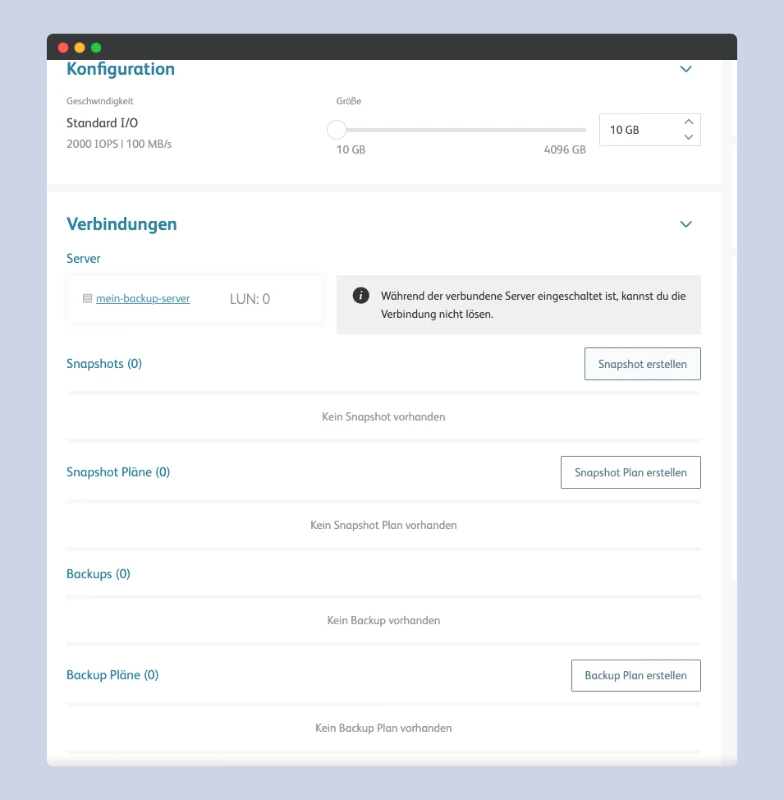 2. Create a backup plan
With a backup plan, your backups are easily created automatically, at a time interval you specify.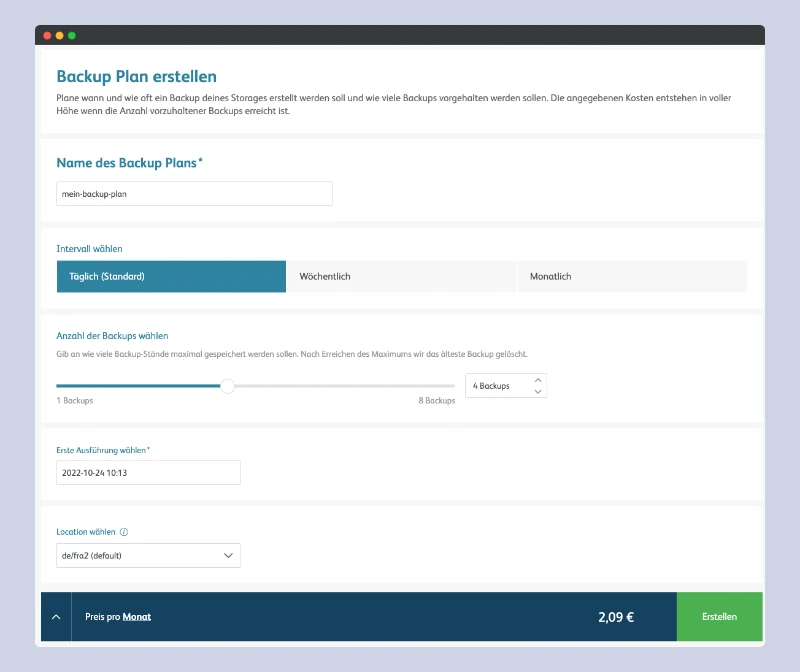 Are you ready to start?
Or do you still have questions? Create your free account now, or get a personal consultation.
3. Navigate to the Backup Center
If you have not created a backup yet, the Backup Center is empty.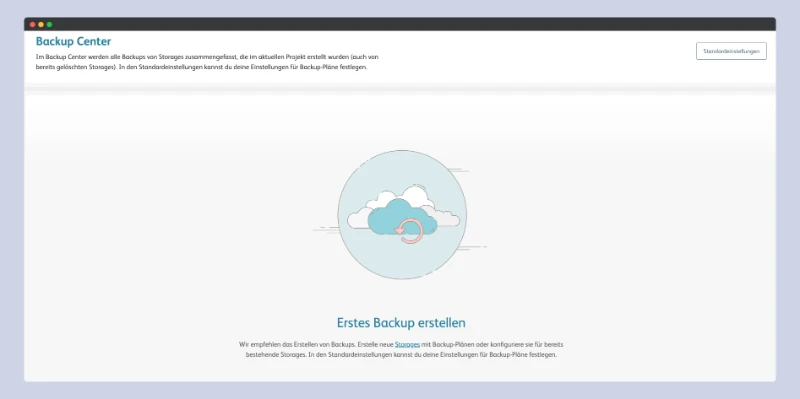 Once you have created a backup, all backups will be displayed here.

Congratulations! You have successfully set up a backup plan!
Roll back backup
1. Navigate to the Backup Center
If there are multiple backups, select the state you want to restore your server to.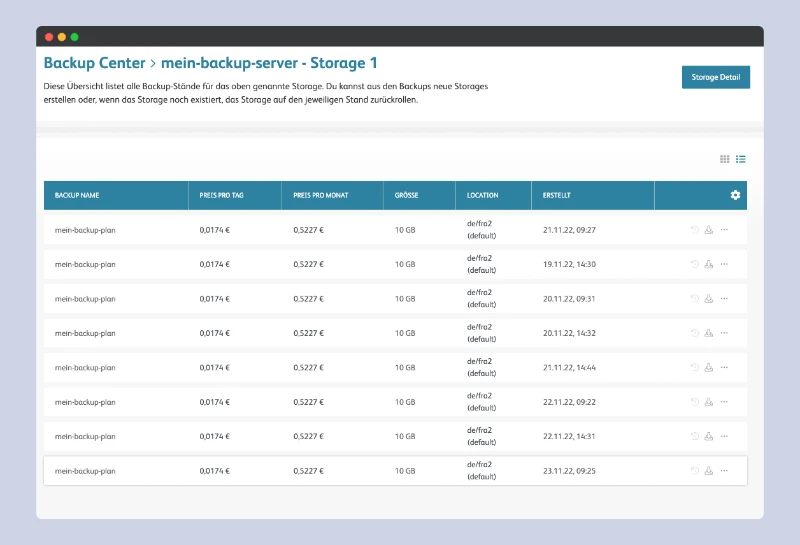 2. Click on "Roll back backup
Important: To roll back your backup, the server must be turned off.

3. Make a rollback from the storage
After you shut down the server, you can roll back from the storage.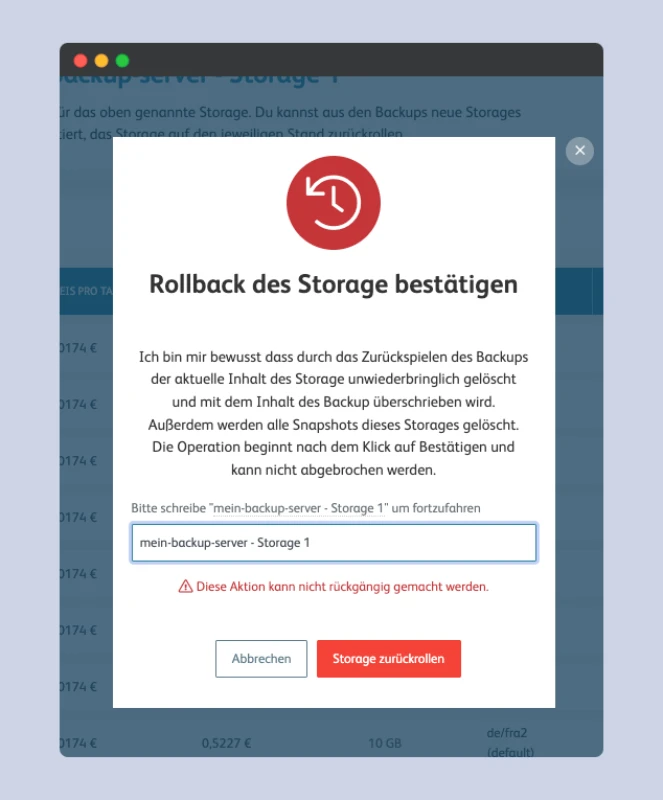 Turn on the server again
After you perform the rollback, the server will take a moment to get ready.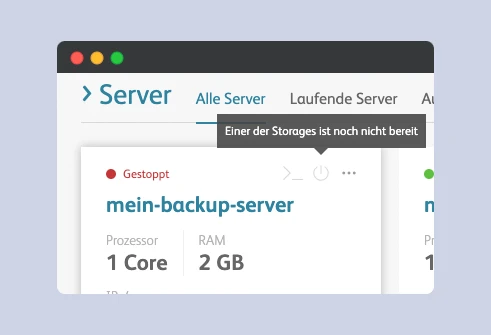 Create a new storage from backup
1. Go to the Backup Center and select the "Create a new storage from backup" icon.

2. Name your backup storage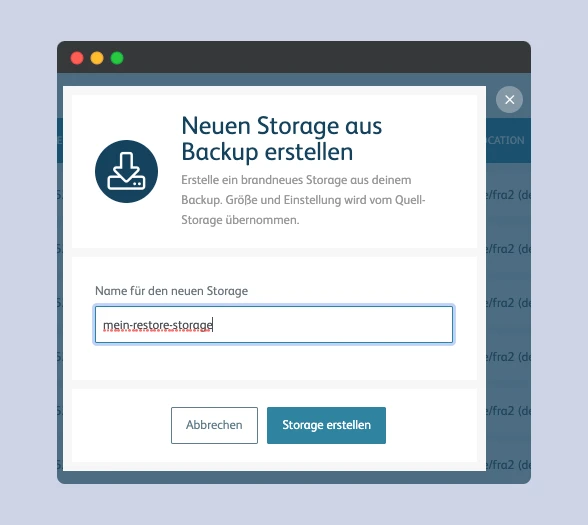 Note: It may take a short moment for a storage to be created from your backup.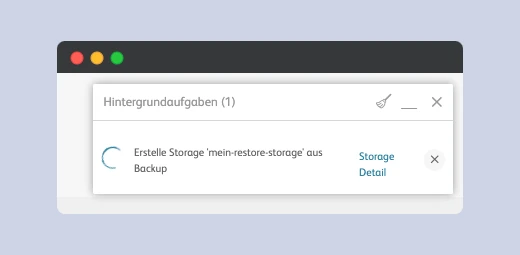 Afterwards you will see the created storage in your dashboard.
4. Connect your storage to an "empty" server
Create a server without storage and connect backup storage and server simply by dragging and dropping in the Cloud Panel dashboard.