Cologne, Germany, 17.05.2021 – Cologne-based cloud technology and service provider gridscale extends its existing public cloud portfolio with Virtual Locations to include a new offering for operating cloud scenarios and customer workloads in a physically separate and completely isolated private infrastructure. Each virtual location contains one or more dedicated servers that are available to customers individually and exclusively for the operation of their respective projects, applications and data.
"Virtual Locations provides customers with all the advantages of a comprehensively managed private cloud environment in terms of complete data sovereignty, conformity with the strictest compliance and security requirements, as well as the ability to continue using software licences that have already been purchased," explains Felix Kronlage-Dammers, COO of gridscale GmbH. "Especially the bring-your-own-licence aspect, in addition to the unrestricted control of sovereignty, is a key motivator for many companies to operate their applications in a private cloud."
Once created, the compute, storage and network resources of a virtual location can be easily managed via mouse click. This way, they can for instance be used in a hybrid scenario of public and private cloud resources as well.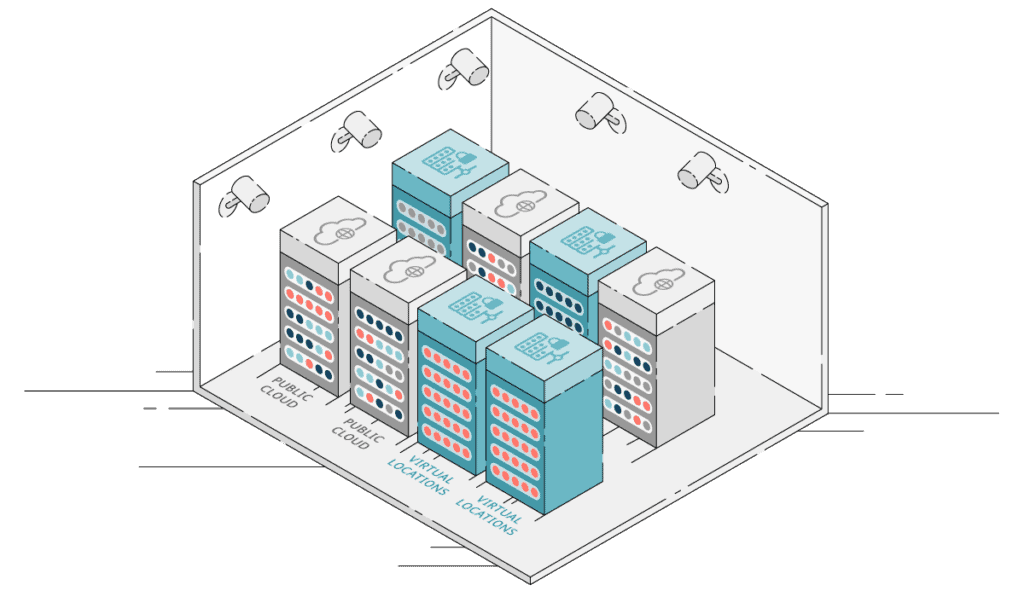 Private Data Center in the Cloud
Configuration and allocation of the private cloud resources are handled via the same user-friendly panel interfaces that gridscale customers are already familiar with by working with the public cloud. Powerful enterprise hardware, intelligent load balancing and 24/7 monitoring in one of gridscale's ISO 27001 certified data centers guarantee maximum performance and reliability of the customer's IT. A variety of supplementary backup and disaster recovery options also enable the implementation of sophisticated high-availability architectures, if necessary.
Usage-based and Billing by the Minute
The resources used are flexibly charged for Virtual Locations depending on the utilisation on a per-minute basis. gridscale Partners can set all cost parameters for their Tenants as they wish using the Partner Panel and can also define additional options.
The hosted private cloud offer is available for gridscale customers from now on.
About gridscale
gridscale, IaaS and PaaS provider headquartered in Cologne, stands for easy-to-use and flexible cloud technologies. Via an intuitive interface, the IT infrastructure can be managed by people without in-depth IT know-how and a Kubernetes environment even facilitates the management of cloud-native workloads. Thousands of companies, agencies and managed service providers already rely on gridscale to implement and operate their digital projects – from high-traffic web shops to complex SaaS or enterprise IT solutions. White label options are available to resellers and with the gridscale software 'Hybrid Core' data center operators themselves can become cloud providers. gridscale with its about 100 employees is led by Henrik Hasenkamp and Felix Kronlage-Dammers.